The LF1700-D4 wide-format cold roll laminator is perfect for mounting and laminating pressure sensitive graphics up to 65″ wide. Its easy-to-use design makes it ideal for any level user making high quality graphics. Its durable uniframe construction requires no assembly and minimal maintenance. Plus, it carries CE certification.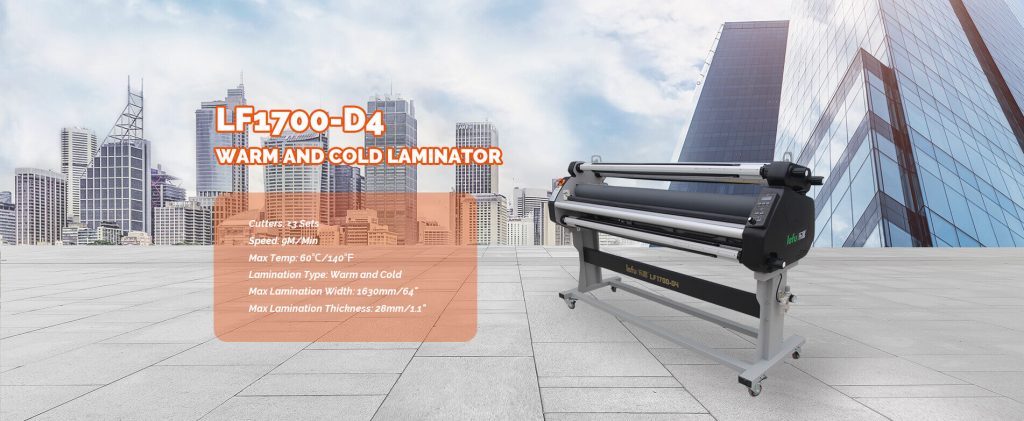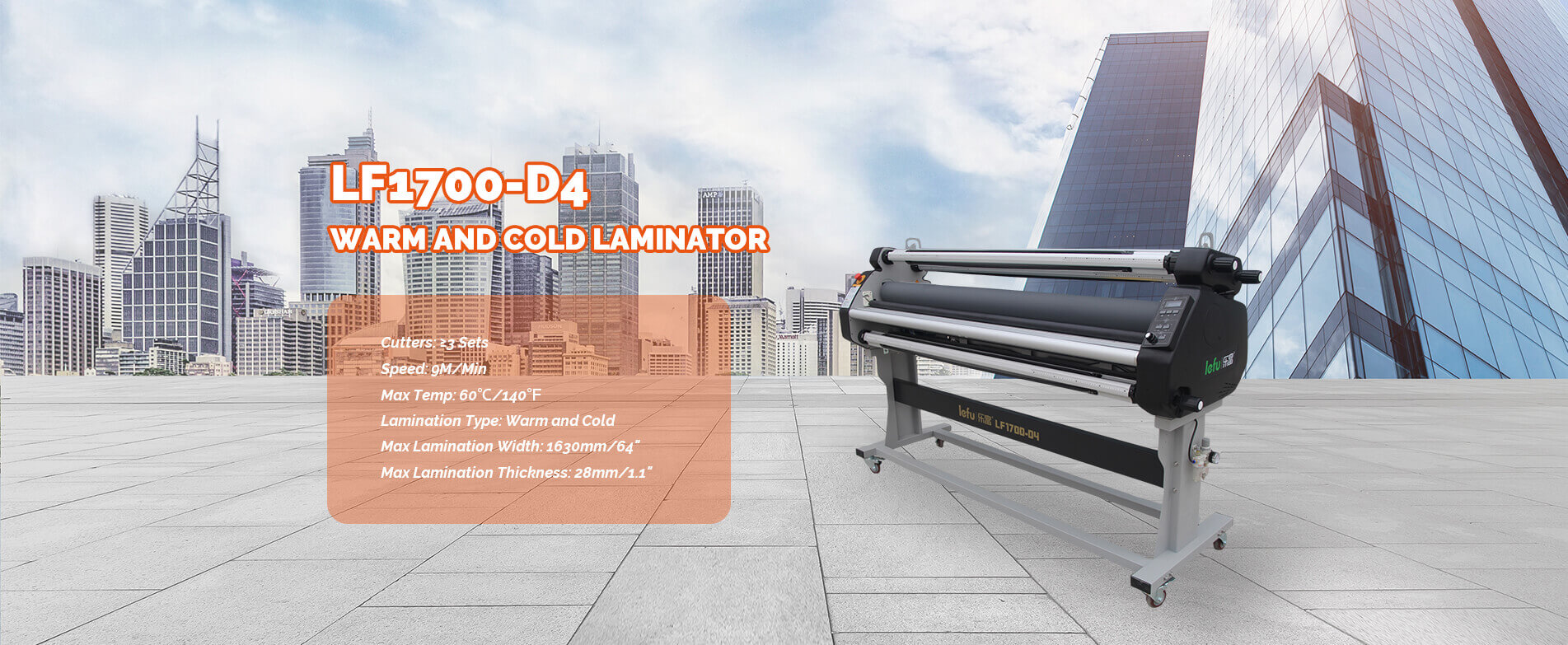 Features:
Cold roll laminator confidently finishes a variety of applications
Laminates graphics up to 63″ wide
Capable of laminating at speeds up to 14 feet/minute
Manual nip adjustment up to 1″ for handling of most substrates
Durable uniframe construction requires no assembly and minimal maintenance
Safety eyes for increased operator safety
Foot switch for hands free operation
Optional image guide ensures perfect alignment and flat lamination
Optional roll trough keeps rolled prints in place before and during lamination
Optional leveling feet keeps the laminator stable for the highest quality finished product
Maintenance
Do not use water to clean the machine in case of short circuit, electric shock or rust. In order not to hurt the rollers, please do not put any hard stuff on the machine. Check the chains and gears at a regular time, clean and lubricate.
The rollers are mine parts of the machine, damage of the rollers will affect the yields. Please rise the upper roller up after lamination, in case of the deformation of the lower roller under long time weight.