Laminators are often utilized during the finishing process to protect and preserve a variety of digitally printed graphics. Depending on the digital printing technology—inkjet or toner—hot and cold lamination is available in a variety of configurations like roll, pouch, heat shoe, and liquid devices.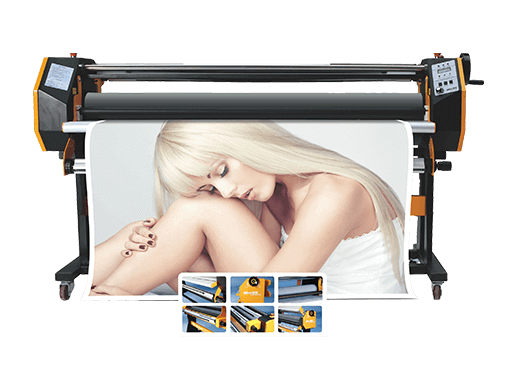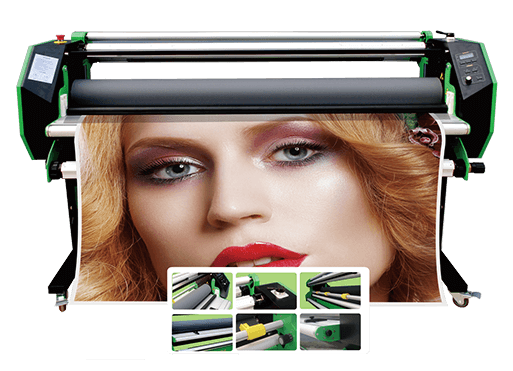 Laminating Function: Protecting Surfaces
A variety of wide format applications are commonly laminated, including both indoor and outdoor signage, posters, retail displays, trade show graphics, vehicle wraps, and wall displays. The list is endless as to what you can laminate. If you want to preserve or protect, think lamination.
Laminating Type: Hot & Cold
1、Lefu laminators are designed for use with both hot and cold laminating films. Determining which method is best depends on the print provider's applications and media.
2、Cold lamination is typically found in print shops that predominantly use vinyl-based media and adhesive stocks for exterior applications like banners, vehicle wraps, and window graphics. Lefu cold laminators are easier to operate and safer to use than hot lamination because they do not require electricity and the user controls the speed.
3、Lefu hot lamination is typically less expensive than cold lamination and the items are more durable. Films for hot lamination are processed in two layers—adhesive reside and polyester. The material is placed between the layers, which is then placed in the machine that melts the adhesive onto the sheets.
4、The biggest disadvantage of using hot lamination is that it cannot be used for heat-sensitive materials or inkjet inks. If you are using this technique on inkjet paper, the ink in the paper may melt. It's also a more time-consuming process than cold lamination as the machine must heat before laminating.
Laminating Type: Roll Laminators
1、Lefu wide format roll laminators offer advanced features compared to narrow format devices, but also require training. Wide format roll laminators are great for large applications such as outdoor signage and point of purchase graphics. Wide format devices provide a variety of heat assist configurations and typically have mounting capabilities.
2、Lefu roll laminators are available with manual and automated options. After manual feeding, laminated prints are hand trimmed or finished with an automatic cutter. Fully automated roller laminator systems are also available where prints are automatically picked up, transported through the laminator, and cut on the backend.