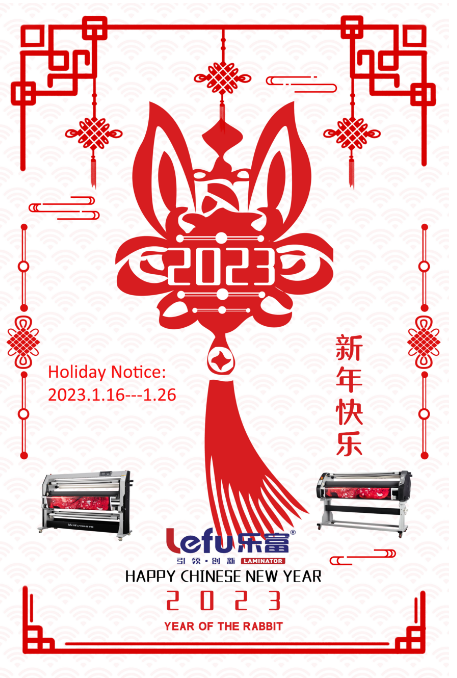 Please note that our factory will be closed for the Chinese New Year celebration from 2023.1.16 until 2023.1.26.
If you have any emergencies about our laminator during the holidays, please feel free to contact us.
At the early of the year 2023, we would like to express our best wishes and thankfulness for you in the past year.
More informations: https:// www.hotlaminator.cn
LeFu Laminator is a leading manufacturer of Automatic Laminator, Roll Laminator, Hot Laminator, Warm Laminator, Cold Laminator, Wide Format Laminator, Flatbed Laminator in China from year of 2006.