1. What are the full specifications of the machine? Please check the detail technical data about this laminator.
LF1325-B4 Flat Bed (NEW TILT) Laminator
Model
LF1325-B4
Max Lamination Width
1300mm/51.1"
Max Lamination Length
2500mm/98.4"
Laminating Type
Flat Bed
Diameter of Upper Roller
130mm (Silicon)
Pressure/Height Adjust
Automatic
Voltage
AC110V-240V   50HZ-60HZ
Working Power
Standard 1200W
Working Electric Current
12A
Certificate
CE, RCM, ROHS
Package Size
3200*1200*1880=7.22CBM 500KGS
2. What are the outside dimensions of the bed?  What is the Total height of the unit with the bed tilted up?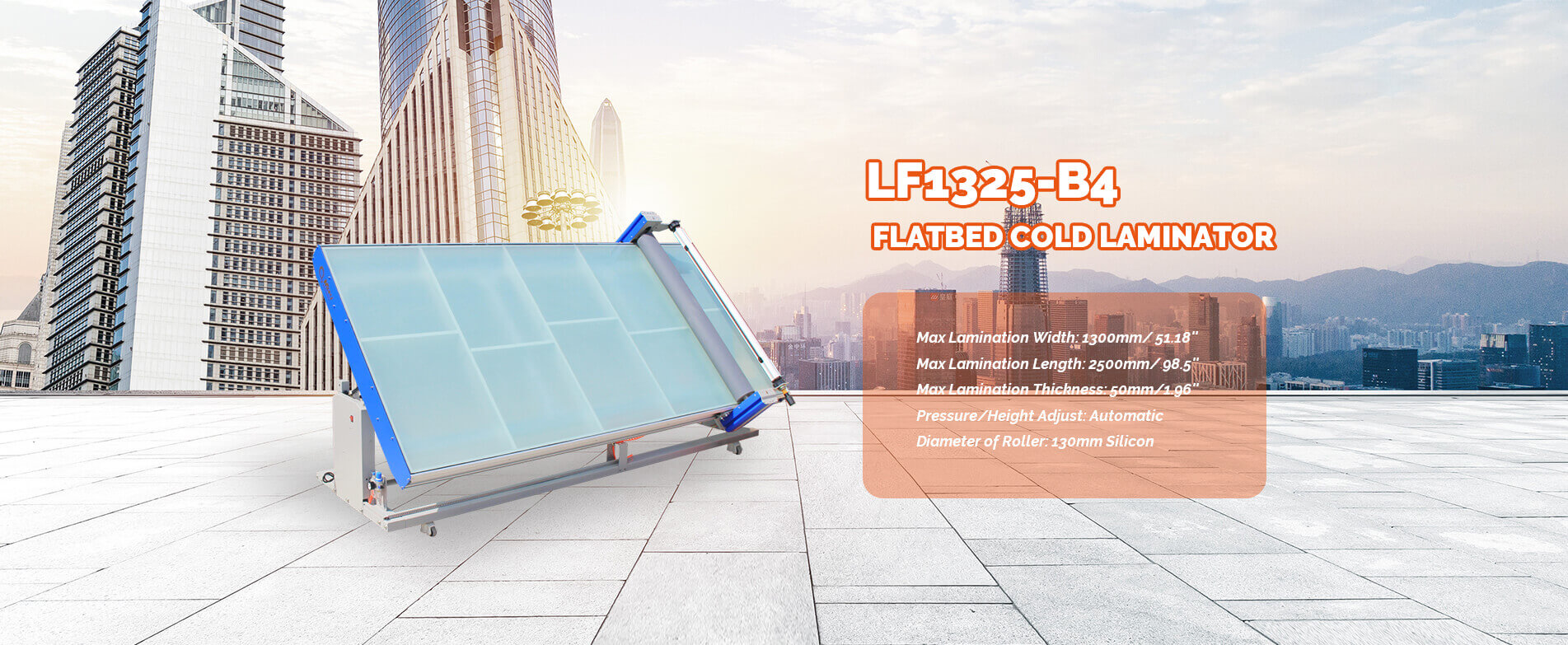 LF1325-B4 flatbed laminator detail size: Package Size: 3.2*1.2*1.88m Working Size: 3.025*1.61*1.12m When Table Tilted, Machine Size: 3.025*0.935*1.57m
3. What is the warranty?
One year grantee time for roller, two years grantee time for machine. During grantee time, if parts broken, you just send us broken parts photos. We will send you new parts.
4. What is the time frame from order to delivery?
After we received your payment, it need about 5~10 working days to get ready to delivery. For more information, please contact us.