Laminating process is the whole process of laminating pictures and photos, including film selection, laminating production, cutting. Mainly used for advertising pictures, wedding photos post-production, laminated pictures with a high degree of corrosion, water, dust, wrinkle, and UV erosion performance, can produce a strong sense of three-dimensional and artistic impact. The cold laminator is the main equipment to complete the lamination, but also the computer printer and electrostatic photo machine necessary supporting equipment.
1, Lefu laminating machine work quality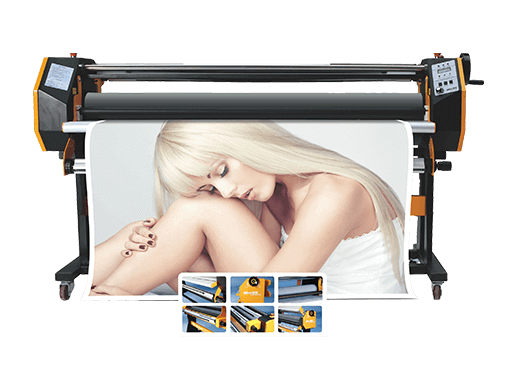 A, The color of the printed pattern remains unchanged and does not change color under sunlight, baking, and ultraviolet radiation.
B, Lamination bonding firm, the film layer can not be easily separated, the surface is clean and flat, not blurred, good finish, no wrinkles, and powder foil marks. Any wrinkles and folds are unqualified products.
C, The laminated products shall not be curled, the size after splitting is accurate, the edge is smooth and smooth, and there shall be no film out and loss of film. The break is not more than 4㎜.
2,Lefu laminators use 130 mm silicon rolls that help press two materials together, leaving the object with a smooth film without any creases or bubbles. These laminators work on a motor that conveys the media between the rolls and the finished laminated material comes out the other side. You can operate either in front of the machine or behind it. There are knobs on both sides. Footswitch to free your hands. We have knives at the back of the machine, which can do both laminating and cutting.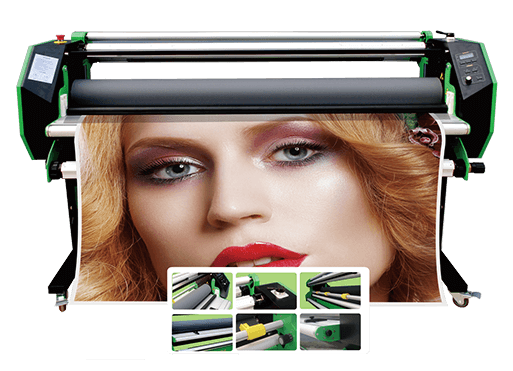 3. We will provide CE certificates for all models. We promise two years warranty for the machine and one year warranty for the drum.