Zhi-Fu Intelligent control system
LeFu 1700-D1 Pro laminator can do 25 square meters/hour, with no bottom film, and polymer film and other materials are applicable.
Paperless self-stop function
LF1700-D1 PRO laminator can set the number of mulching meters, the remaining number of lowering speed, to ensure that the high-speed mulching can be stopped before the automatic speed, accurate stop.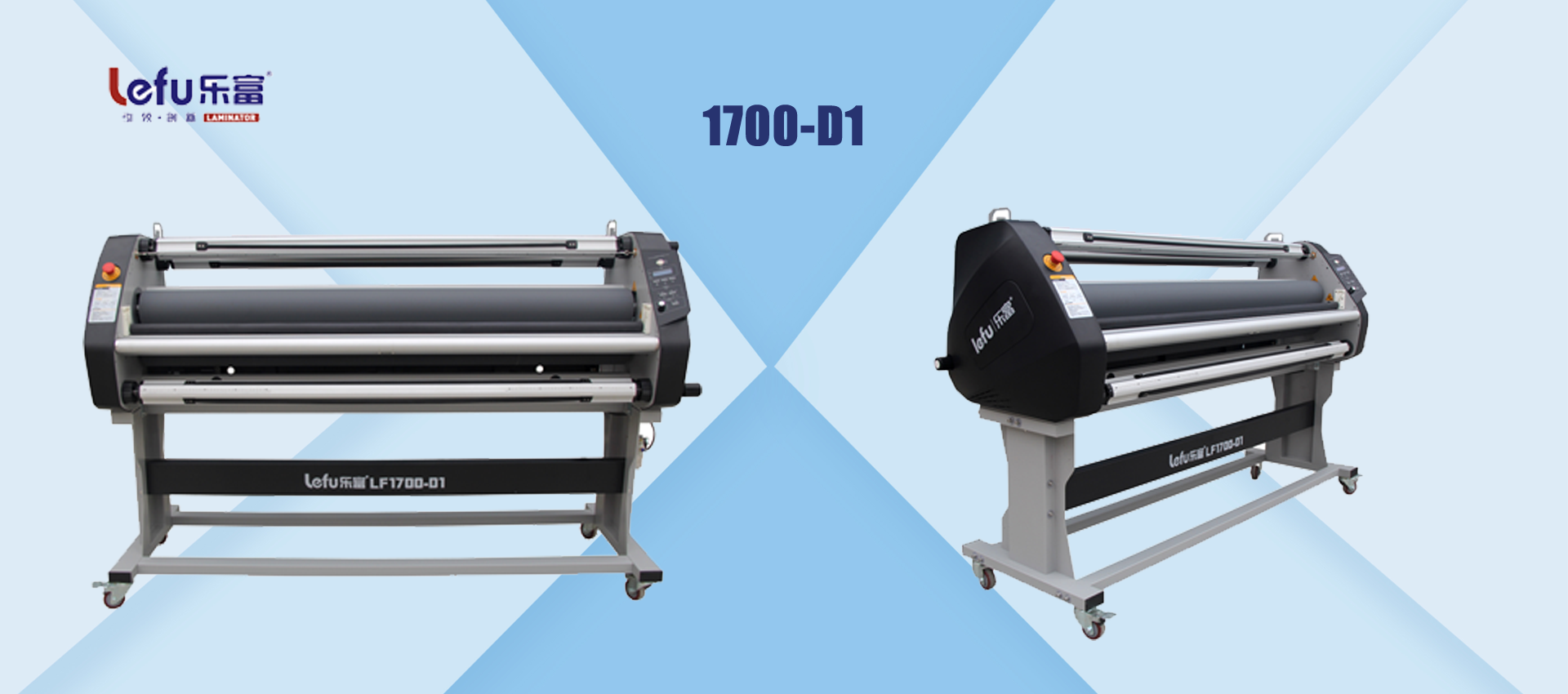 Counting meter function
LF1700-D1 Pro laminator can accurately record the last and 15 days of the number of meters coated, easy to work.
Safety protection function
There is a sound and light probe at the end of the film covering, and there is an emergency brake when the object is going to enter the silicon roller.
Front and rear double – knob speed control
LF1700-D1 Pro roll to roll laminator can realize the front and back arbitrary switch speed control, convenient for the rear cutting fine tuning correction.The use of pulse speed control knob, 360 degrees rotation, achieve stepless speed, before and after can display accurate film speed, long service life, static shock resistance, film stop automatically back to the starting speed set.
Double foot configuration
A set of two foot switches, one foot to control the start, the other foot to control the roller rise and downs, LF1700-D1 Pro can be free hands, and easy to operate the beginning of the picture flatly.
With Brushless DC motor
LF1700-D1 Pro wide format laminator adopts 200W brushless DC motor, with counting meter function, high output torque, low noise, long life.
For more Information: https://www.hotlaminator.cn/.