The Lefu Automatic Roll to Roll Laminators is 63 inches wide so you can laminate large documents or a lot of materials at once. The maximal thickness can be about 28mm. These laminator have a stand. You can pull them easily from a room to room since it's placed on the little wheels.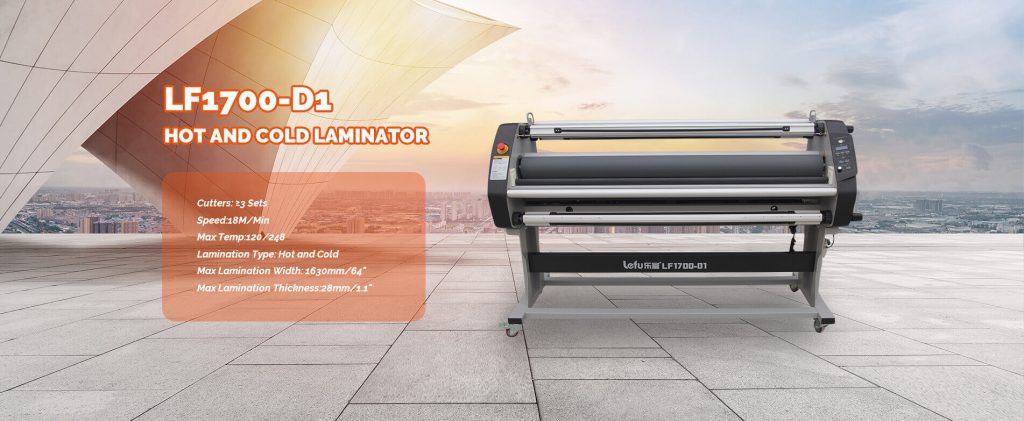 Features:
Good color reducibility and light transmittance, free of bubbles and snowflake point!
Free heavy duty floor stand with caster wheels; Laminates graphics up to 63in wide.
Drop in type interchangeable 3 inches aluminum shaft; Manual nip adjustment up to 1.38 inch for handling of most substrates
102mm (4in) bigger rollers for best quality laminating control; Safety eyes for increased operator safety
Foot switch for hands free operation; Removable front worktable for easy film setup.
Adopt new – style aluminum alloy supporting roller; One side hand crank lift up system.
Button type control panel,variable speed control, forward and reverse direction control.
E-stop and photocell installed for safety, both auto and foot pedal switch mode.
Removable pressure plate; Stand assembled at customer site.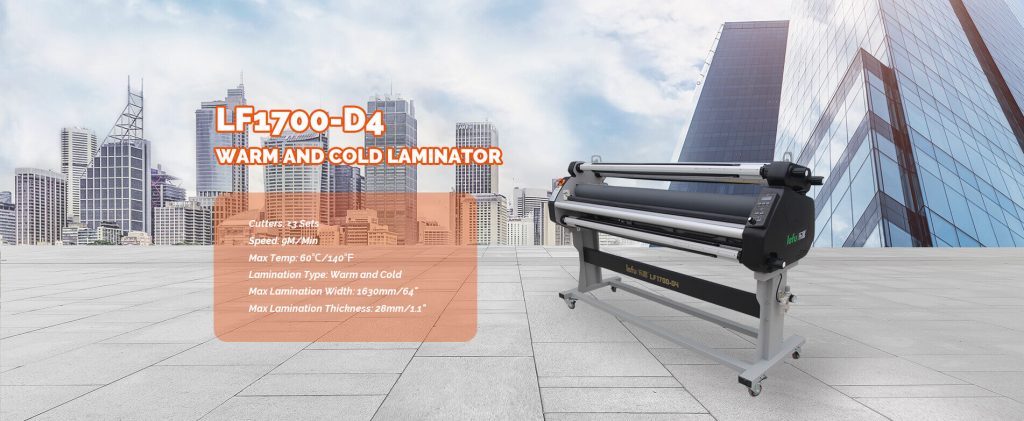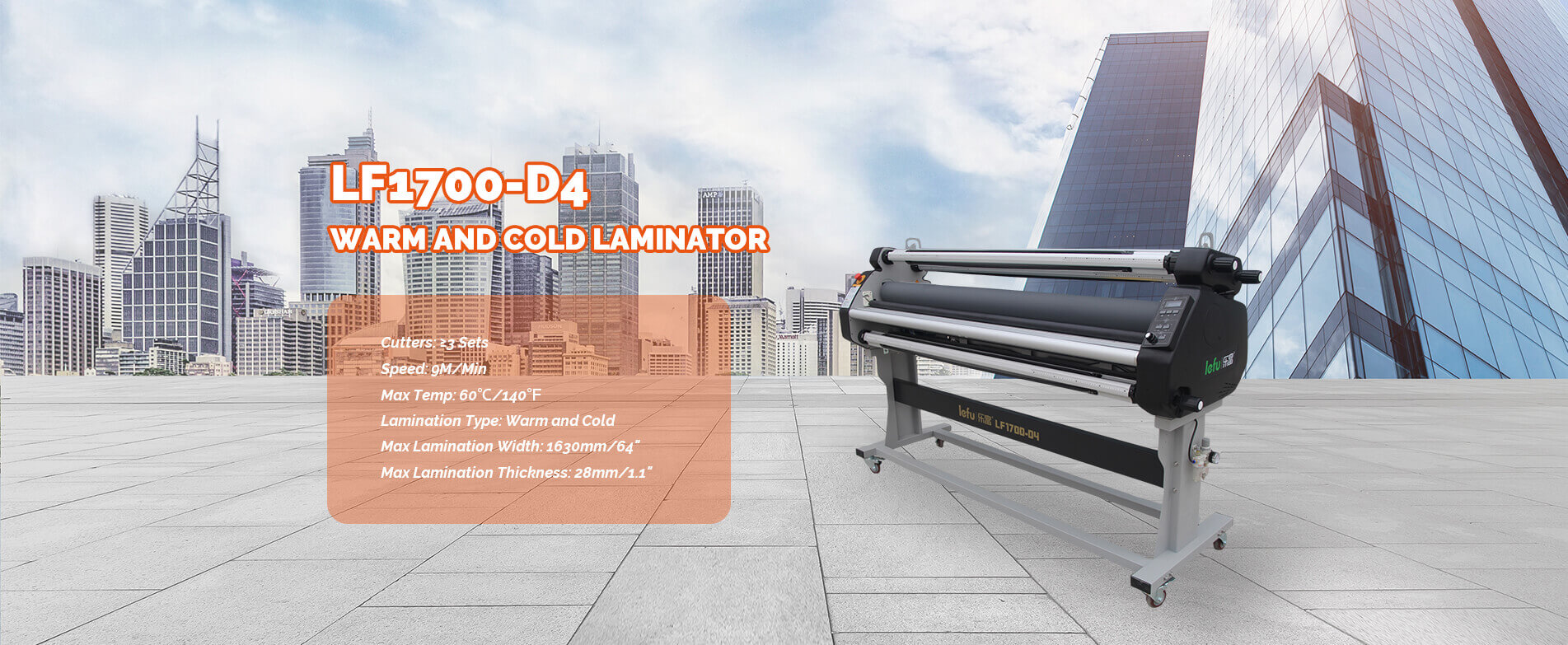 Advantages:
Hand crank and electric lifting: compared with pneumatic lifting structure, the roll parallel setting is more stable, meet the needs of high end customers with high laminating quality request, and there are fewer after-sales problems;
Rubber roller: the original raw rubber roller has good elasticity and durability compared with the recycled rubber;
Mechanical installation: the sheet metal is cut by laser to ensure the correct installation of the mounting hole, so as to ensure that the unwind/rewind shaft is parallel and finishing lamination is without wrinkle and air-bubble;
Electric wiring: the design of electrical structure is humanized and easy to operate.