LEFU Flatbed Laminator is specially designed for signage and graphic industries,used special for flexible sign, board, irregular shaped panels, banners etc. It isdesigned for dry application of foil and transfer film, and produces a result.
absolutely free of bubble and fold. The machine consist of a working table(flatbed) and a gliding beam with a pneumatically activate roller that is moved manually over the flatbed.
Before use:Check the chains and gears (at a regular time), clean and lubricate.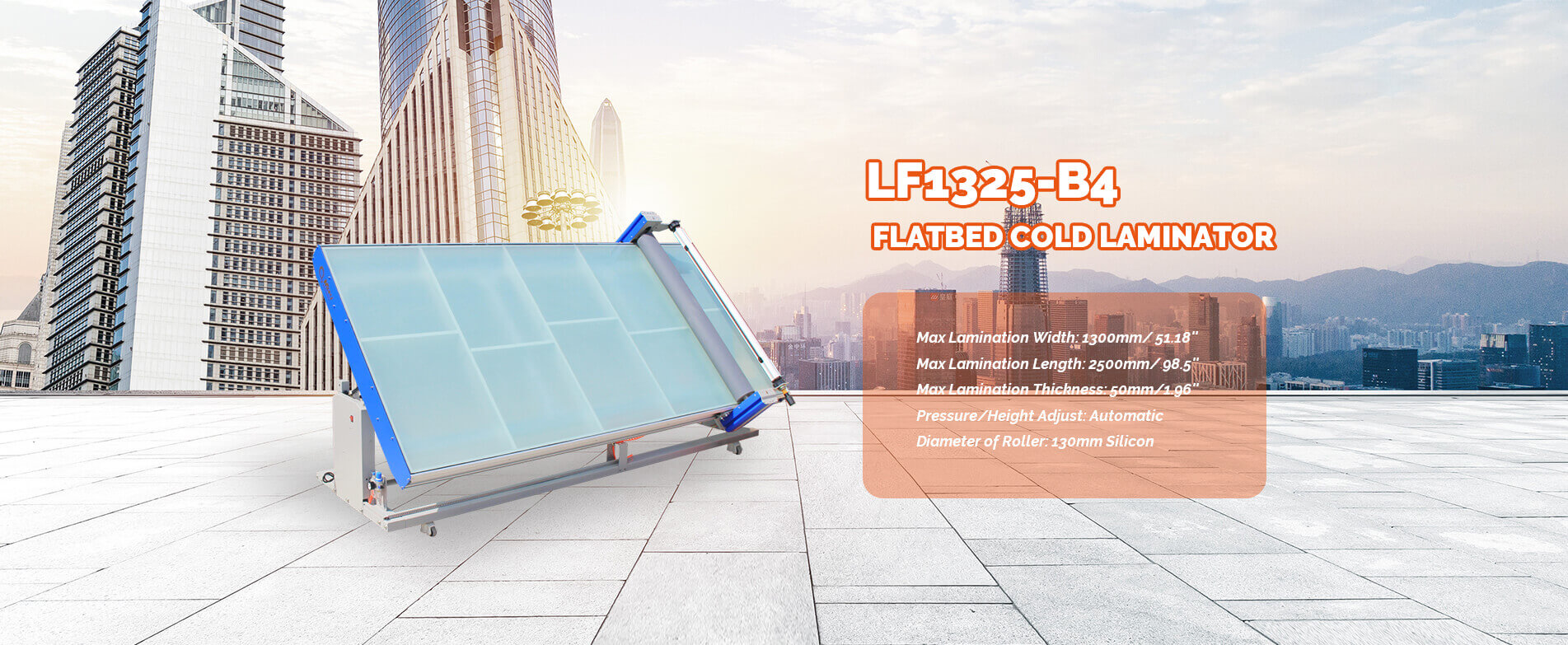 />Using:The roller is hot during working, please do not touch it,in case of scalded or bruised.
After use:Place the roller in the idle position, raised 5 mm above the working table( flatbed) Clean the roller at a regular time, do not use water to clean the machine in case of short circuit, electric shock or rust. Use 80% alcohol, detergent or eraser to clean the rollers after lamination, which can lengthen the rollers' life. 1.The temperature of the roller should under 40℃ and stop heating. 2.Do not focus on one point.
3.Clean the residuum in time, otherwise it will affect the yields.